So on Monday night we had this…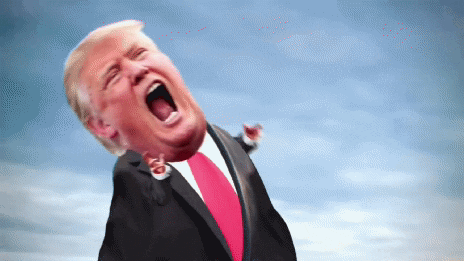 … which one could explain away as a combination of "the American political system at work" and, well …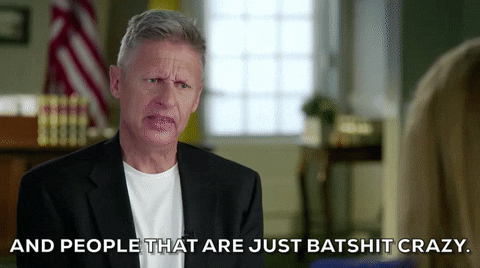 And one could, if one chose, simply leave it at that. But for some reason I feel compelled to say more, if only I could focus on the presidential election without perpetually being distracted by a need to hit something with a mallet, run out to the corral and shovel manure, or just, you know, bang my head against a wall.
Politics makes me go
because I just don't get it. Seriously, why would anyone want to be president? Here in the US you spend a year being alternately (or sometimes simultaneously) pilloried and on parade. You also have to spend a shitload of money – and I say "a shitload" intentionally, because to get it you have to kiss a lot of butt, not all of it clean. That gets you about three years to play the blame game while trying to unravel the mess your predecessor left behind. Then you pretty much put your presidential day job on hold for a year while you get back into pillory / on parade to win another three-and-a-half years in which to do the things you promised to do the first time you ran, when you were still fresh-faced and naive and thought the White House would be a cool place to live. Finally you have to spend your last six months in the job back on pillory/parade patrol, only now your party has chosen someone new to lead the parade and your job is to smile, smile, smile while they explain how they will actually do the things you said you would do only you were distracted by a war / tsunami / hurricane / plague of locusts. Then the voters pick the other party's candidate and it's your fault.
And that's how it goes if you win.
Frankly we'd probably both have more fun if I just yattered on about the latest exploits of my favorite crazy goofball.
But I am a Blogger on a Mission to Fulfill my Civic Duty. I am going to discuss the US presidential election if it kills me because, notwithstanding all the noise and fuss and expenditure of obscene amounts of money, only one person can win it, and we the people have to decide who that person should be. And since clearly only an insane person could actually want the job, it's very, very important that we take the time to understand each candidate's particular brand of insanity, and determine whether it's the kind of insanity that could result in us being blown up or obliged to live in cardboard boxes, because those are the kinds of insanity we should try to avoid.
Pretty simple, right? All we need to do is make a list and then cross off anyone who is untrustworthy, unqualified, unrighteous, undignified, unrestrained, unbalanced or in any other significant way un-okay.
To paraphrase Sherlock Holmes, once we have eliminated the deplorable, whoever is left must be the true choice.
Look, I'm not going to discount the possibility that you might actually like Trump or Clinton and earnestly desire to vote for one (or both) of them. But in such a case I really don't know what more to say to you. Let's talk about something else. Have you read any good books lately?
On the other hand, according to RealClear Politics 55.1% of voters object to Clinton while 58.3% dislike Trump, so it's statistically likely that you plan to hold your nose all the way to the ballot box before you sadly scrawl your mark next to one or other name. These numbers make perfect sense to me since I think they're both horrors for so many reasons that I don't have the space or the inclination to enumerate here. (The information is all out there, guys – no need for me to repeat it. If you've been vacationing under a rock, please go here, here and here for a few probably-incomplete lists of what's scary about Trump, and look here and here for a glimpse into Clinton's dark side.)
What doesn't make sense to me is that people are still voting for them, apparently on the basis that if they pick one the other will lose. Really, guys, the best you can do for America is pick the least worst? You're seriously willing to live for four years with your selected portion of the bizarre mess the DemRep Coalition has sicked up on the national carpet? Come on, you can do better than that! Go for the gold!
Yes, I said it: you have a choice, and its name is Johnson/Weld. Yeah, yeah – third party, wasted vote, spoiler, blah blah. Just stay with me a little longer, okay? Let me explain why you're wrong. Well, potentially wrong … if you're willing to stop believing the myths and being scared by the lies. And, most important, you have to be willing to quit thinking that choosing a president is like betting on a horse race. This is not where you assess the "odds", pick a winner and hope for the best. This is a time to think long and hard about the candidates – their character and qualifications – and choose the one who can best be trusted to deliver on their promises.
One of the problems with Johnson/Weld is that they aren't well known, even in an election that has voters riled up and paying more attention than usual. The best way to get known – and possibly the only way to stand a real chance of winning – is to participate in the presidential debates. These are controlled by the Commission on Presidential Debates (CPD), which is essentially a joint venture between the Republican and Democratic parties. The CPD requires that, for a third party candidate to take part, they must average 15% in five preselected national polls. Sounds reasonable? Tell you what, let's get it into context.
Both Clinton and Trump won their presidential nominations, which the CPD recognizes automatically, on less than 9% of possible votes.
The polls the CPD chose to determine whether Johnson/Weld were eligible to debate have used some questionable research methodologies, such as interviewing only people contactable via landline. This means they don't connect with younger voters, who tend to use only cellphones, and who strongly favor Johnson.
The CPD's stated mission is to "provide the best possible information to viewers and listeners".
Various polls indicated that Johnson/Weld were unknown to around 70% of voters.
According to a report by the conservative watchdog Media Research Center, from January through August this year the ABC, CBS and NBC evening newscasts gave Trump 1,773 minutes of coverage, and Clinton 1,020 minutes. Johnson received 11 seconds on the NBC Nightly News in May, when the Libertarian Party announced his nomination. The other mainstream media, both print and broadcast, have paid him minimal attention.
Johnson/Weld are the only third-party candidates who appear on the ballots in all 50 states. To get there, they had to win the support of nearly a million people, spread across every state.
A Suffolk University poll released early this month asked voters: "If a third party presidential candidate is certified for president by a majority of state ballots, should he or she be included in the debates this fall?" 76% of respondents said yes.
So yeah, Mr Trump, you're right. The system is indeed rigged. Lucky you.
Anyway, under the circumstances it's impressive that Johnson/Weld averaged 9% in the selected polls – a record high for a third party contender. But the CPD wasn't impressed, and the first debate, last Monday, went pretty much as expected …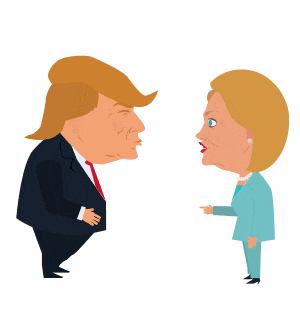 … and nobody learned anything new … EXCEPT that laid-back, chill, ever-friendly Gary Johnson could get angry. Apparently that came as a surprise. Me? I'm delighted. Let me tell you why.
But first let's backtrack a little. You remember that Aleppo debacle? The Great Gaffe that magically knocked all of Trump's uglies and Hillary's sneakies off center stage for at least five minutes, until until some new dreadfulness emerged about them? Here's a reminder.
So the interviewer asked what he planned to do about Aleppo, and inside Johnson's head a synapse misfired and his brain went, "Umm … ALEPPO … acronym meaning whut?" instead of instantly understanding that the conversation had shifted to the conflict in Syria. And the internet lost its collective marbles. Suddenly, people who on a good day could barely find their own way to the bathroom were bumping into each other and going, "Haw! Gary Johnson! Aleppo! Haw haw haw!"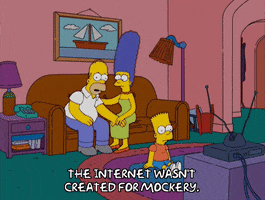 How big a deal was this? Well, on the plus-side, his name recognition improved significantly. The downside was that the mass media (and, with them, the masses) jumped to the conclusion that Johnson didn't understand foreign policy. Obviously it would be a very big deal if a potential Commander-in-Chief didn't know what was going on in a war zone where American troops are engaged, and didn't have an opinion about how to deal with it. But that's not what happened here. For a moment he lost the bubble, but as soon as he regained it he was off and running again – and by the way, I love his ideas about foreign policy. (Essentially, they amount to: "Let's get the fuck out of everyone else's business and clean up our own shit." I may be over-simplifying just a little – don't you go labeling him isolationist – but I don't have time to talk about that here, okay? I'm starting to realize this is going to take more than one post. Oyyy…)
A couple days ago it happened again. In an interview, asked to name a leader of any country in the world that he admired, he couldn't think of one. Now it's possible that he thinks they're all flawed, and it's also possible that he's just not good at pop quizzes. Seriously, so what?
What matters to me, and what I took away from these "gaffes", was how he handles a setback. Unlike Clinton, he doesn't deny. Unlike Trump, he doesn't tweet, threaten and blame. After blanking on Aleppo, the first thing Johnson did was apologize to his supporters: "I'm so sorry. You all work so hard and I let you down." For the week or so that followed, every time a reporter said the A-word he took responsibility and refused to make excuses. And when he couldn't think of the name of a national leader he admired, he commented with wry humor that he was having "another Aleppo moment".
He kept his chill until last Monday, when he was preparing to watch the first presidential debate of 2016. He was working Plan B, connecting with the press and active on social media, but it must have been heartbreaking to be muzzled, denied a space on the stage, when he had worked so hard to be there.
So when some reporter chose that occasion to ask him, yet again, about Aleppo, he came unglued. "I'm tired of innocent people being killed in these countries!" he exclaimed. "Hillary Clinton dots the i's and crosses the t's on all of the names … but as a result we have the foreign policy that we have right now that I have to tell you I think is horrible. Horrible!" He was angry, he said, that people were calling him out on the names of geographic locations and foreign leaders, while "the underlying policy has thousands of people dying! And that is unacceptable!"
And that, friends, is why I'm delighted. Push Hillary and she slithers behind a denial. Poke Trump and he shouts and calls you names. Put Johnson under enough pressure to dent his cool, and what flares up has nothing to do with his ego. What we see is anguish over the mess we've been making, and a passion to clean it up.
I don't understand why anyone would want to be president, but I think I get why he's running. He's proved himself in government. He's been outstandingly successful in business. He's climbed the highest peaks on all seven continents. What else does he have left to do but save the world?
As for me, it's a matter of personal integrity. When someone of such caliber asks for my vote, how can I throw it away on someone who would not respect me or honor my trust? I don't care about his so-called "odds". I'm in.
[All GIFs from giphy.com]
What are your thoughts on this election? What do you think is the most important character trait in a good president? Have you read any good books lately? Let's talk!
Want to know more about Gary Johnson/ and Bill Weld? Go here and here to learn where they stand on the issues that are important to you. Wikipedia has good biographical information on both Johnson and Weld. Also, go browse their Facebook page and watch some of their online town hall meetings.