Hey.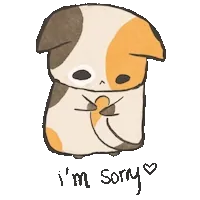 Yeah … it's been a while. I'm sorry about that.
Look, it's not that I stopped caring about you. Actually, I talked to you every single day, inside my head. But when it came to writing my thoughts down … I kept getting stuck. There was always just too much, you know? And some of it was so LOUD – first during the interminable build-up to Election Day, and then in the ongoing aftermath. Bad enough to feel anger and disappointment and anxiety constantly ramping up inside me. Worse to feel angry and disappointed at some of the people closest to me – and worst of all when those feelings, as happened all too often, bubbled over in a toxic mess of words and tears and bitter silences.
And then, of course, there's covid. I guess I should be embarrassed to admit this – a lot of people have died, and are still dying all over the world, and many of the survivors are still experiencing aftershocks, and of course there's the economic devastation … but this is one place where I choose to be as honest as possible, and so I'm going to admit that on a personal level I haven't found living through a pandemic too great a hardship. Only a few people I care about got sick, and none of those is experiencing ongoing problems. Having to wear a mask sucked, but that's over now for us. The stimulus money got us comfortably over a hump that we'd been laboriously climbing for years.
The hardest part – the part I'd have written about, if I'd wanted to add to the noise – was the endless stupid. And even that has been useful, in that it's given me an excuse to distance myself from people I had ceased to find congenial. I mean, when someone you love takes a dismaying political stance, that can be hard to accept. One wants to feel in sync with one's tribe, after all. But if you work at it, you can quite often explore your differences, maybe find points of harmony. Or you can agree to disagree, and move on to talk about other things. Disagreements over covid are different. Essentially, either you're Q, or you're anti-Q – there's no meeting of the minds. Sometimes love is enough and you can slide around the issue (while maintaining a safe distance, because that shit might be contagious, people!) Other times, the only cure is full-scale social distancing, wielded like a scalpel to radically reshape your social circle.
The thing is, I didn't want to blog about any of that. There were already plenty of opinions out there … I had no value to offer, and I didn't want to add to the noise. But it has felt impossible to write about anything else. The noise, both inside and outside my head, has been so loud I couldn't hear the cricket-like chirrups and yawps of my small but particular life long enough to catch them and pin them to a page.
Hence, only two posts in the past 18 months.
And oh, I have missed this so much! Every day the small events of life – the challenge of persuading a cow to stand still for artificial insemination, the delight of a new calf, chicks raised and a chicken killed by an over-excited Malinois and hens that trip you up trying to sit on your feet when you go out to feed them. The deep-down joint-aching suckiness of getting old, and strategies for avoiding the alternative. Estrangement from a dear friend and then news of his death. Encounters with homeless people and what happens when you let their peculiar brands of nuttiness into your life. Rescue, of course – dogs, and occasionally cats, that break your heart or your bank balance, and others that make your heart sing. The death of a beloved but long distant cousin and the sheer impossibility of knowing what to say to the people who grieve his loss. Encounters with the Black Dog – who is not permitted to dominate this space, but can't be ignored if I'm to write my truth. Stories written, books read, movies watched, and weird shit found in my news feed. Gardens planted and the endless war against weeds. Experiments in the kitchen. The fundamental oddness of being married to a hubbit.
So much to yawp. Most of it so trivial … I can't understand why anyone would want to read it, and yet, for all that, I want – I need – to write it.
So … hello, World. I'm back, I think. Is anyone out there?
Graphics sourced from Giphy.com.