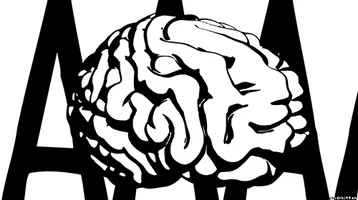 You know that feeling you get when you drink too much coffee? Jittery – an invisible tremor under your skin, a fist around your chest that makes breathing just a little harder, a steel band that keeps your head from exploding but you wish it weren't quite so tight?
Turns out this is one of the side-effects of taking fluoxetine, aka Prozac. Apparently it wears off, eventually.
It's also a side-effect of compulsively reading the news. Trump … Trump … Trump … I am so damn sick of the sound of that name! I swipe left on my phone and up comes the news and everything is Trump. My eyes skitter in an effort to avoid it as my fingers flickscroll fast through the headlines, but it's inescapable. I switch to YouTube, and there it is again, thumping and jeering.
Warren is in the lead, both among the Democratic candidates (you can tell this is true because the other Democratic candidates are attacking her like a pack of mad dogs) and against Trump. But pundits say he's going to win again. A landslide next time, they say. Because when you take a well-aged lump of Electoral College and drizzle on an oily slick of clever gerrymandering, that's what you get.
Impeachment? Apparently there's nothing to stop an impeached president from running for a second term. And if he does, how will we stop him from grabbing a third term, if he wants to? Don't tell me the system won't allow it. "The system" wasn't supposed to allow any of this! Do you think the founding fathers would be proud of the noxious Thing that's bubbled forth from their Great Experiment?
I wish I could run away, but where to? South Africa is crumbling under the terrible weight of systemic graft, ignorance and inefficiency. And while I know there's a whole world of other options, from here, peering out from under the looming weight of Trumpian America, it's hard to believe there's anywhere that one might simply be free to live peacefully, attending to one's personal daily interests, pleasantly bored by politics.
I've tried to go cold turkey on the news. Most of my friends manage to ignore it … My conservative friends, that is. As a result, they're comfortably in denial, so if I rage about children in cages, or allies abandoned to be slaughtered, or the intentional collapse of scientific studies of random shit like weather, or violation of the Constitution, they go, "Huh? Wha'?" And then they shake their heads gently and say, "Oh, I don't follow the news – it's all fake."
I have learned that the survival of many of my most important relationships depends on ignoring the elephant, no matter how much of the room it's taking up, no matter how deep and pungent the piles of shit. You have to turn your back and look through the window – or, if there is no window in your part of the room, focus on the paint on the wall.
So anyway … I'm back on anti-depressants. I'm trying not to feel like a quitter. I really, really don't want this … I want to manage my own brain, damn it! And I was doing so well! It's more than a year since I quit, and actually I thought the Black Dog and I were getting along okay, moseying along life's path, not worrying too much about the periodic dearth of primroses and simply taking in whatever view there happened to be. But that bastard Dog sneaked up on me. I realized a couple weeks ago that I'd pretty much stopped moseying, and was standing with my nose against the wall, staring at the paint. And then I realized that the Dog had become very large and was leaning in and crushing me, its hot, moist breath fouling the air.
The thing about clinical depression is, sometimes you don't feel especially … well … depressed. Or, if you do, you look at the news, and there are so many excellent reasons to feel sad or hopeless that the way you're feeling makes perfect sense. It can take a while to recognize that the rational sad feelings actually aren't the reason you're binge-watching "Hoarders" while your own home sinks under a pile of dog hair and dirty laundry.
So that's why, once again, I'm shoving the damn Black Dog off of me by the power of my nightly happy capsule. On the downside, I'm uncomfortably jittery; on the upside, I've turned my gaze away from the wall and am getting through most days without falling over the Dog.
As for the White House … fuck 'em all, I say. I'm going to keep my eyes fixed on what I can fix – at least for the rest of today.
It's a start.
Okay … talk to me. Do you struggle with depression? What do you do about it? Does politics make you feel good or bad about being alive?