If he hadn't been there, she'd still be alive.
If he'd been handed over to Immigration and Customs Enforcement and kicked back to Mexico (again), he wouldn't have been there.
If San Francisco weren't a sanctuary city, the cops would have handed him over to ICE like they were supposed to.
If ICE were better at its job, it would have had the right kind of warrant and San Francisco would have handed him over despite being a sanctuary city. Actually, if ICE were better at its job he wouldn't have been in the country at all. Maybe once, but then he'd have been deported and that would have been that, if things were managed right.
If we had a wall…
No, not just a wall. A force field. A dome-shaped shield covering the whole of the United States, and you could come through it if you were a real American or, okay, even someone with the right kind of relationship with a real American, but if you were, say, a rapist or a drug dealer or a Muslim, you'd get caught once, and then we'd inject this tiny microchip into you. Into the back of your neck, say, at the base of your skull … or maybe all the way deep into your brain, and then fix it there somehow in a way that makes it impossible to remove without leaving a hole in the precise part of your brain that you most definitely don't want a hole in. Like the sex part, or the part that makes you breathe.
And if you ever tried to cross the force field, the microchip would activate and your head would explode – BOOM! SPLAT! – just like that. Now that would be cool – and it would work, too. If they figured out a way to do it I bet it would work.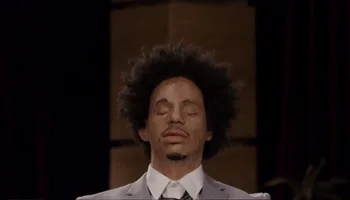 Anyway, the thing is, if things were being handled right he wouldn't have been there, sitting on the park bench, and he wouldn't have picked up the bundle someone left under the bench, and the gun wouldn't have gone off, and the bullet wouldn't have ricocheted, and Kate Steinle wouldn't have died while out minding her own business and taking a walk with her father.
Her poor father – can you imagine? A sunny afternoon, out for a stroll on the pier, and suddenly bang! and she stumbles forward and starts to fall, scarlet flowering on her back, "Daddy, help me!" – those were her last words. The last thing she said to him. "Daddy, help me!" – only he couldn't. He couldn't breathe for her.
That wetback beaner bastard murdered her, plain and simple.
Oh no, don't start with that bullshit. You think him being there wasn't premeditated? You think he didn't think about what he was doing every damn time he slithered over the border? Anyway – look – "during the commission of another serious crime" – he was an illegal, for fucksake. Just by being there on that bench he was committing a crime. Oh – it's not serious enough for you? Read the definition! "Robbery" – what do you think those fuckers are doing, coming over here, stealing our jobs, getting free healthcare, free education, paid for with our tax dollars –
It was murder.
And they let him off with "illegal possession of a firearm."
What the fuck do you mean, that doesn't make sense to you either? He's a felon, for fucksake. Felons are not allowed to possess firearms.
Exactly. He was holding it. It doesn't matter that he claims he didn't know what it was. He got his hands on it. That's possession, even by your own definition.
Anyway, there's one good thing that came out of it: people are paying attention to the immigration situation and all the illegals. And the American people have finally chosen a leader who will do something about it. We are done with being robbed and raped in our own country.
Yeah, yeah – I know her parents don't like that her death has been "politicized". But she's a public figure now. She belongs to America now, not just them.
We're all mourning her, not just them.
We're all mad about what happened to her – and I don't get how her father can say he's not mad. Did you see that interview? It was online – just google it. He says he hasn't felt one moment of anger and he doesn't want revenge.
I mean, seriously, that's just weird. That's not natural.
But, whatever – at least we are angry for her – we care enough about what happened to her to want vengeance – and we have a president who knows how to use anger to get people moving, so it's worth it, I guess, if you look at the big picture. Because we the people are finally taking America back, and we're kicking those fuckers out. They don't belong here.
Except, of course, now this guy – what's his name – Jose Garcia Zarate – he gets to stay. You can bet he's happy about that! Only three years for murdering a beautiful American girl.
You know what really sucks? I read somewhere she was going to get married. I don't know where – you can find it on Google. And she was pretty, you know? The fact that she was young and pretty, in love, and they say she was a happy person – that just makes it worse. You look at her picture and his picture side by side in all the media, and you tell me – which one would you rather have living in America today? I know, it's probably "politically incorrect" to say, but fuck that – I'm not a snowflake, and I'm not scared to say there aren't enough nice-looking, happy people in the world. She deserved to live.
And that fucker will get three years maximum for killing her, and he'll serve half that because it's in California and they're soft on crime. Oh, you can bet he's smiling. He was homeless and now he gets an 18-month vacation in a comfortable American prison, with widescreen television and ice cream on Sundays, all at the taxpayer's expense. Don't you think that's better than going back to Meh-hee-co?
And you know California's becoming a sanctuary state now, right? By the time he gets out the whole state will be a sanctuary for illegals. He'll never have to leave.
I don't know what's going to happen to us. But if we could just solve the whole problem of illegals and crime…
You know, that idea of mine – the force field and the exploding microchip – that's not such a crazy idea, right? If they figure it out, I bet it would work. I mean we already have the technology to put microchips in dogs … We could just quit worrying about Muslims and illegals and anyone else who doesn't belong. Anyone caught hurting a real American, these inner city kids who join gangs, people who backtalk the police – bing bong, they get a chip. Same for illegals. You wouldn't even need the wall, or the force field – although that would be cool to have … You'd just need something to activate the chip. A radar scanner or something. Screw up once? You get a chip. Screw up twice? Your head explodes.
If I could just figure out a way to pass this idea along to the president… What's that Office of American Innovation about? If they're interested in innovative ideas, this one would qualify, right? And for damn sure I'm an American.
With thanks to Tricia … I read your latest post and started to comment, and then my head exploded.
Ok … talk to me. What do you think we should do about all the violent crime caused by illegals?