Over the past year, reading the news carried me all the way from disbelief to despair before I ran out of angst. I keep abreast of major news events (the ones the online mainstream media, as funneled through my personal algorithm, tells me about, anyway. I've canceled my subscriptions to alternative sources like The Intercept).
Often I listen to National Public Radio when I drive, and if I'm not interested in what they're offering I switch to the conservative talk show hosts on the AM channels – Savage, Limbaugh, Hannity. Sometimes they repeat themselves on an endless loop as they troll for callers, but the people who call in can be interesting. These are the folk who, for now, are driving our national bus. I'd rather know what they think than not.
I have friends, mainly on Facebook, who share articles and rants. Sometimes I join the conversation, but more and more I just hit like/love/ha-ha/sad face/angry face and move on. More and more, I'm an observer rather than a participant. I feel as though I've been thrown from the bus and am lying, stunned but (as far as I know) intact, watching it spin toward the cliff edge. And while I'd like to care – or, better, release my Inner Wonder Woman to stop the bus from going over – what I really feel most of the time is curiosity. I wonder what's going to happen next. I wonder what you think about it, and why your thoughts are not the same as mine.
We've ditched the Paris Agreement? Oh well, at least now corporations and communities are taking direct responsibility for limiting climate change, and maybe we'll all be okay, and even if we aren't I can't change anything, although I'm thinking of setting up a beehive, so that's something. We need bees.
Jeff Sessions is all set to enforce heavier penalties for drug use and cancel states' rights to legalize marijuana, provided he doesn't resign or get fired first, and also he thinks America is light on crime and he wants to change that? Wow … I wonder how it's possible for someone to look so cute and be so horrible. Maybe he was teased and bullied in the schoolyard for looking like an elf, and now he's compensating by behaving like a gremlin. Bullying has consequences.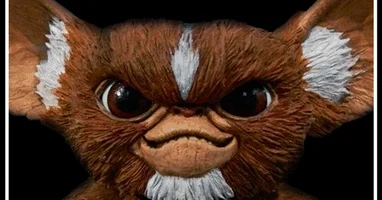 A whole bunch of people are suing Trump for violating the emoluments clause in the Constitution? And James Comey's testimony to Congress destroyed / vindicated Trump? And Trump may (or may not) fire Robert Mueller, as he may (or may not) have the power to do? And if he does he will definitely (not?) be impeached? Huh. Well, at least between all that and Twitter he's being kept busy. Maybe this is good. If Mike Pence moves into the White House, everything will calm down and shit will get done.
To stay grounded I watch a lot of late night talk shows on YouTube. Trevor Noah is my favorite (just to give a fellow South African a shout-out), but I enjoy Stephen Colbert and Seth Meyers too. Between them they almost make the news palatable.
Lately I've been watching Bill Maher. He's arrogant, but I like the way his bullshit meter swings left as well as right. Like me, he believes in free speech for everyone, not just the people who think as he does; and he's impatient with snowflakes and political correctness, as am I. So it's been interesting to watch him navigate the turbulence following his use of a "racial slur" during an interview on his show.
He's invited quite a few people, mainly black celebrities, to come onto his show and berate him. And while he squirms and occasionally protests, he takes what they dish up and he eats it.
This has been unexpected. I've been waiting for him to say, "Oh come on – it's a word, that's all. I haven't enslaved anyone. Get over it!" I'm pretty sure that's what I would have said. I'd have apologized, and then if they continued to fuss at me I'd have rolled my eyes and left them to flap their mouths at my departing back.
It's not that I don't know words, the names we call people, can hurt. I'm a woman, I'm a foreigner living in Smalltown America, I'm fat; I know how it feels to be smacked with a slur. But I believe – that is, I have believed – that someone who uses racist, sexist or otherwise denigrating language is really saying more about themselves than about the subject of their attack. So what's the big deal? Let's move on – right?
And mealy-mouthed euphemisms – ugh, I hate them! You don't "drop the F-bomb" – you say fuck. You don't call someone the B-word – you call her a bitch, and then – depending on whether she's a ball-breaking bitch or a frigid bitch – she either rips your head off or says, "Really? You say that as though it's a bad thing."
So this word that Maher used … ehh. It's icky, but it's just a word. It's just a noun people used to use. At least he was honest – he didn't say it by using a euphemism to pretend he wasn't saying it. And slavery was terrible, no joking matter, so that was a mistake – but it's over, right? Both slavery and Maher's joke – they're over. Past and done.
Except … I remember the pure searing rage I felt, years ago when I was sick with longing for home, when the Hubbit and I were guests at a Thanksgiving dinner. The conversation shifted to reparation and how idiotic it was all these years after slavery was over, and somebody commented, "Weelll they oughta be grateful we enslaved 'em – otherwise they'd still be stuck in Aaaafricaaa." These people, these buffoons who knew nothing about my beautiful home, so much richer and deeper and more alive than this flimsy America with all its flags and silly nationalistic rituals – how dared they say her name with such contempt?
And I remember the anger I still feel when I'm editing a report for a South African client, and I have to refer to black people as "Africans" as though I, being white, am not African, even though my ancestors have lived there since 1665. As though my grandparents and great-grandparents, and now I and my daughter, were ghosts, our lives without substance or meaning. As though we are illegitimate and homeless.
Thinking about it, I begin to understand that anger and hurt aren't always subject to common logic, but that doesn't make them any less real.
This morning I was lying in bed, yawning and flicking through the news on my phone, when I noticed my feed contained something new from Bill Maher – an interview with Ice Cube.
Full disclosure: I cannot stand rap, and I think Ice Cube is a stupid name for an adult; I don't care how cool he thinks he is. Also, I was about bored with watching rich, successful "African" Americans (light brown people who have never lived in Africa) huff and puff over a two-word slip of the tongue. But I didn't feel like getting up and I'd already watched the other late night shows I follow, so I clicked on it. You should too.
Seriously … If you let your eyes flick over the video without stopping to watch it, go back. (If you can't see it, just check YouTube for "Bill Maher and Ice Cube".) It's part of this post and I need you to hear it, otherwise what I'm trying to communicate here will fall like a pebble down a well.
You done? Good. Thank you.
Okay … so, I still don't understand why, if I don't agree with the politically correct (as defined by black people) narrative, I'm accused of white privilege as though it's something I've done. I don't understand why blacks cling so tightly to past injustice instead of putting it behind them, living in the present and focusing on the future.
I don't understand what it's like to be dark-skinned in America today. It seems to me that when you read the news or watch late night talk show hosts, you don't get the same message I do, and I don't understand why. I can't grasp how it feels to know your grandmother used to be someone's property. I cannot comprehend your anger, your fear, your hurt.
But I understand this: I don't have to use euphemisms if I don't want to. If I want to speak about something, I can call it by its full name. But there is one word – the one that stabs like a knife – that I have never needed, and to which I relinquish all claim.
I understand now. That word is not mine to use.
Talk to me. I'd like to know what you think.