Well, that's three hours of my life I won't get back.
It's my own fault. I was supposed to be Writing The Book, and instead I let myself be distracted by a [presumably fascinating, but I don't really know, since I didn't actually get to read it] article about how some stars appear to be older than the universe.
Suddenly this enormous red square bloomed on my monitor, and upon it a lot of words, the largest of which read MOZILLA FIREFOX CRITICAL ERROR. The gist of the subsequent, smaller words was that my computer was being hacked, my data was at risk, and I had to call the Microsoft help desk.
There was also a phone number.
Which I called.
Yes, really.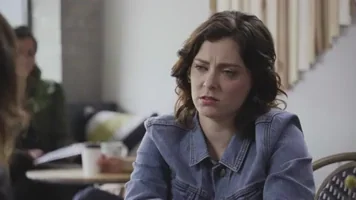 Look, that square? It was really red. Not a bright happy red, like cherries or a toddler's cheeks on a cold day. It was a gory, gloomy sort of red, like old ketchup the morning after you brought dinner home in a paper bag because you'd had a shitty day and were too tired to cook, but you're not a complete slob so you ate off plates, only you were too tired to wash up afterwards. And it took up the whole screen.
Anyway, the young man who offered was so helpful and sympathetic, and he explained that it was our "home network" that was infected, not just the computer. We don't actually have a home network, as such … but I figured he meant the bad stuff was leaking in through the modem and into both the Hubbit's and my computers and our smart phones.
Naturally, when he said he needed to access my computer over the internet in order to see what damage may have been done, I couldn't wait to say yes.
Well, sort of. I did have a moment of sanity. You see, you have to hold down the Windows icon key on your keyboard and another key – I think "S" but not sure – and then a window pops up on your screen. And you type some things and click on things and then you have to input a special number, which the helpful person on the other end of the phone gives you. And then your computer asks you if you want to give that person permission to access your shit … and at that moment I did hesitate.
"Wait," I said. "Give me a moment. I need to verify that you're real."
He was a little impatient, but polite. If he'd been more impatient and less polite he'd have lost me … but he was reassuring. He gave me his name and his employee number. So when Google didn't immediately scream "SCAM!" I went ahead and clicked yes, and he was in. Then I sat and watched as he poked around my computer. It was a bit like having a plumber in to fix a leak and to do it they have to empty your sink and – oops – you have underwear soaking in there. I mean, my internet habits are boring (as is my underwear, to be honest) … but still.
Eww.
So then a display appeared on the screen, and it was this long list of attacks. More than 1,500 warnings (bright yellow) and error messages (bright red) zipped up the screen. My new friend tutted in my ear. "See?" he said. "This is just from this month. You've been under a heavy attack!"
"But what could anyone possibly want?" I asked plaintively. It's not as though we have any serious money, or interesting secrets.
"Well," he said. "They could be using your personal data to commit international fraud. See there?" He showed me columns where the action was headed "Local" and "Foreign". "Or maybe they're after your money. It doesn't matter how much or how little it is – they want it all! Tut tut tut. This is terrible. I'm so sorry," he said. Then he showed me where I had a trojan – only, he said, he couldn't fix it. It wasn't clear why not.
Helplessly I sat and watched file names scroll rapidly up my screen, and after a while he said he needed me to wait on hold for a minute or two while he spoke with his supervisor to try to figure out the best way to help me.
Well, waiting is boring. And since I wasn't actually doing anything with my phone, I clicked over to Google again … and found … this.
Sigh.
So I ended the call and ignored his attempts to call back, and logged off my computer, and unplugged the modem just to be sure. And then I went and confessed to the Hubbit, who sighed and rolled his eyes but was otherwise forbearing. I figured out how to change the access to my computer, and I changed our most critical passwords. And then I called Microsoft – the real one, this time – and paid $99 for a year's worth of technical support for all the internet devices in the House of Took. And after that I spent about an hour and a half on the phone with a very nice young man, who also requested permission to prowl around in my underwear computer, and while he was in there he did a whole lot of necessary housekeeping.
Which is something I didn't get to do today, owing to spending the entire damn day on the computer – and not a fresh writerly word to show for it.
Except this post, of course. Does this count? Probably not … but it does make me feel better!
Have you ever been scammed? How stupid, exactly, did it make you feel?